Dan Nepscha Turns Pro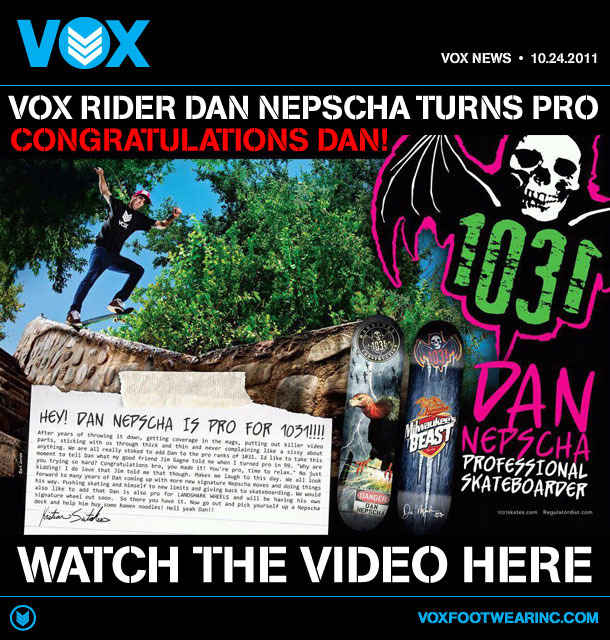 1031 Skateboards turned Dan Nepscha pro. Check the welcome video and a little pat on the back from Vox.
Dan's a hardworking dude who's not afraid to throw down on his days off from working a steady job. Midwestern made, California and Ohio approved. Congrats to Dan and 1031.
Related Posts:
Comments